Remembering Tom...

By Jane Pleasants, Executive Director, SMI 
2021-February-12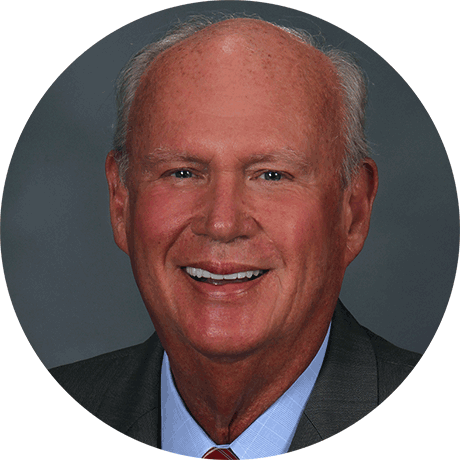 As I reflect on Tom's legacy he left with all of us, I wanted to share with you the lessons I have learned from the 'Professional' Tom over the 20 years I have known him and the 'Personal' Tom I had the privilege to work with the past 24 months as the SMI board chair.  The ideals of respect and collaboration are the very characteristics he embodied and the principles upon which SMI was founded.
My "Professional" Tom observations:
Mentoring – There can be no doubt about his desire to mentor and make certain those around him were successful and prepared for the next step in their careers.  Those of us who had the special opportunity to work closely with Tom, knew that his sage advice and words of wisdom were always intended to make us more empowered.


Entrepreneurial - SMI has benefited from Tom's entrepreneurial experience for the last 16 years.  His broad experience included working in a hospital as a materials manager to creating his consulting firm, Concepts in Healthcare, which was one of the most respected and "in demand" firms in the country, and lastly founding our unique supply chain industry association SMI.  My first interaction with Tom was at the University of Rochester where he led a GPO engagement and upon my arrival at Duke three years later – who should I find?  Tom Hughes!



Embracing the Value of Collaboration and Trust – Tom knew we needed a change for trading partners in the healthcare industry 16 years ago.  That belief has sustained SMI over time and continues to be relevant today – if not more so.  Tom was adamant from the beginning that providers and industry partners were equal at SMI and he championed the idea of long-standing, strategic partnerships built by trust, transparency, and collaboration.
My "Personal" Tom observations:
Optimism – "Attitude is a choice".  He never allowed his health issues to impact his spirit and continued to approach every day with positivity and commitment to his family and SMI.  I shared often that I wished to model his amazing spirit and enthusiastic approach to life.


Resiliency – well before it became a common phrase we now associate with responses to the COVID pandemic, resiliency was a way of life every day for Tom.  He shared both good and bad news, but the bad news always carried with it the recommendation for a path forward.  "If opportunity doesn't knock, build a door" would always be his response.



Passion for work and family – every conversation included nuggets of family experiences and his excitement about upcoming visits. His passion for his work and SMI was evident.  His beloved home in Boston on the shore was his favorite place to spend time with Joey, his wife of over 50 years, his 2 daughters and his cherished grandchildren.  Tom made every moment count with his family – something I admired and adored about him.
In March, SMI plans to celebrate Tom's leadership and commitment to the supply chain industry.  Tom and I had many discussions about how we planned to celebrate his career and lifetime achievements in the coming months.  His desire was to have a special gathering of family, friends and colleagues – and that is what we plan to do in his honor!  The event in March will be virtual and open to anyone who wants to celebrate Tom's life.  We also are developing plans to continue his legacy forward with a special remembrance that will live on through SMI.
We are collecting memories and stories of Tom to share at the celebration of his life and with his family – please visit this page for Tom and share your thoughts and memories here.
For information about Tom's supply chain journey, please visit here. 
Please watch for the invitation to join us in the celebration of Tom's life – event is planned for late March.
As always, we welcome your comments and suggestions.